Discover more from Doktor Snake
Dubbed "the UK's answer to Anton Lavey". Enter at your peril. Bestselling author of Doktor Snake's Voodoo Spellbook, Human Sacrifice, Cannibals, and Get Money.
Over 1,000 subscribers
Behind the scenes of DoktorSnake.com - lady won $25,000K
I wanted to make an announcement...
Everyone has read Doktor Snake's stories. Well since I have been part of Dok's world and seen the stories for myself. I feel I should take you behind the scenes. To see for yourself…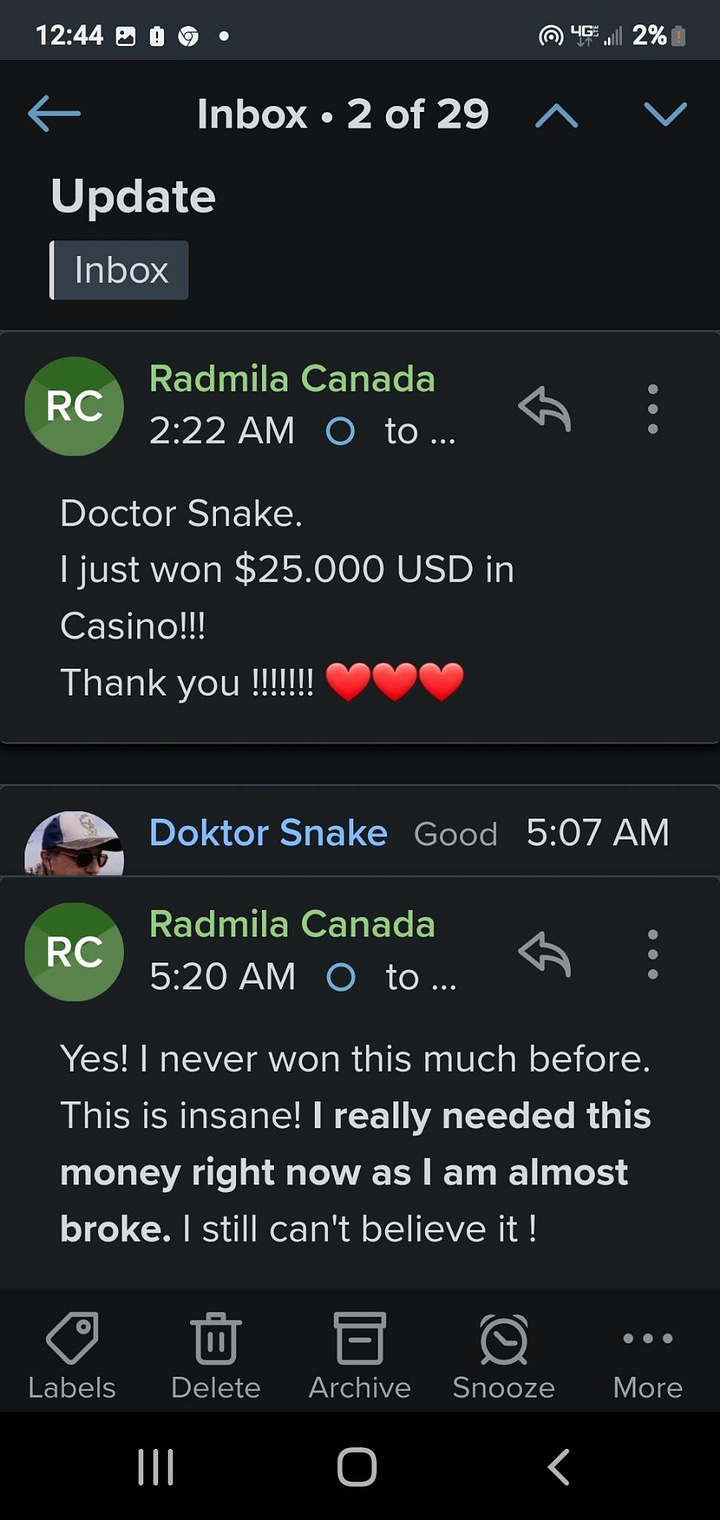 Thanks for reading Doktor Snake! Subscribe for free to receive new posts and support my work.