Discover more from Doktor Snake
Dubbed "the UK's answer to Anton Lavey". Enter at your peril. Bestselling author of Doktor Snake's Voodoo Spellbook, Human Sacrifice, Cannibals, and Get Money.
Over 1,000 subscribers
Behind the scenes: woman sought out justice for nephew through Doktor Snake...
"I just found out they caught my nephew's murderer yesterday... The Devil's Tin is the real deal!!!!"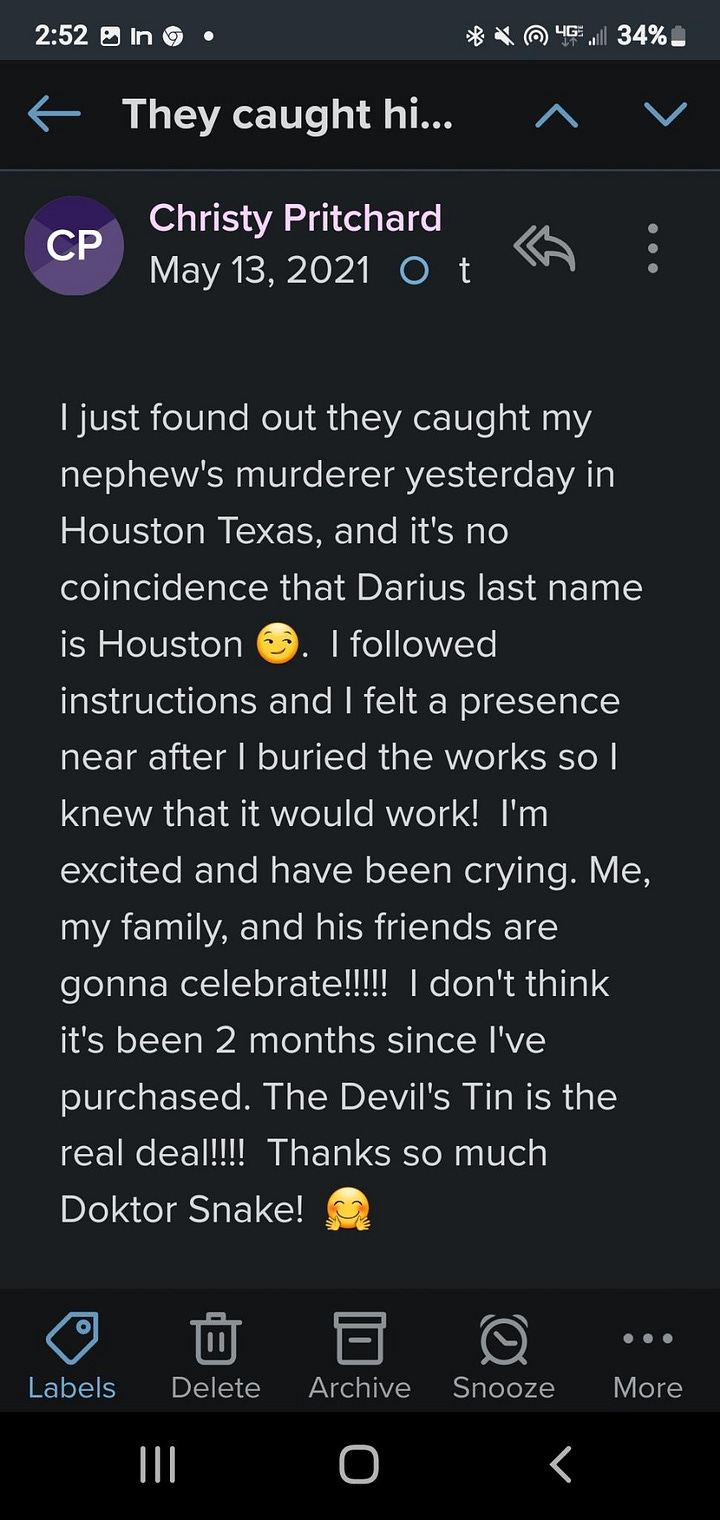 Thanks for reading Doktor Snake! Subscribe for free to receive new posts and support my work.